Winters are associated with the fun and frolic of the holidays and the spirit of celebration, but these are also the days when our hunger clock strikes spontaneously and more often than we'd like to admit. The crucial need of this season for our bodies is to be healthy and satiated. It calls for foods essential to our body and health, plus something delicious. 
Dry fruit salads are gold when it comes to maintaining nutrition during the winters. Here are the tastiest dry fruit salad recipes to keep you warm and healthy on the inside, and give you a flavorful delight: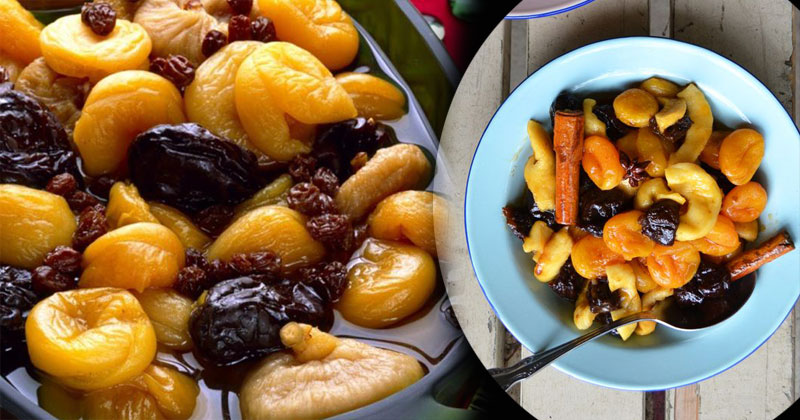 Mixed Dried Fruit Salad
Nutritional Facts Per Serving (Dried Fruit Salad)
Ingredients for a Dried Fruit Salad
Directions to Make a Dried Fruit Salad
Step 1
Take a large bowl and add all figs, apricots, prunes, cranberries, and raisins. Pour enough water to cover all the fruits. Cover the bowl with a lid and let the fruits soak overnight for 8 hours.
Step 2
The next morning, pour the entire contents of the bowl into a saucepan. Add in the line nuts and honey and stir the mix for a while. Let it cook, stirring occasionally, and bring it to a simmer, until all the fruits become tender. Do this for 30 mins. Remove the pan from heat. Transfer the salad to a dish and let it cool to room temperature. 
The best way to enjoy this in style is to serve this in sundae glasses, to show off the fruit, with plain yogurt and a sprinkling of Demerara sugar.
Quinoa and Avocado Dry Fruit Salad
Ingredients:
3 tablespoons mixed raisins 
2 tablespoons thin dried apricots 
1 cup red or white quinoa 
3 tablespoons extra virgin olive oil
1/4 teaspoon ground coriander
1/4 teaspoon ground cumin
1/4 teaspoon sweet paprika
2 medium scallions thinly sliced
2-3 tablespoons chopped toasted almonds
Freshly ground black pepper
2 medium-sized avocados (pitted, peeled, and cut into small chunks) 
Step 1
In a bowl, add hot water and soak the raisins and apricots in it for 5 minutes. Drain this mix and keep the fruits aside. In a saucepan, add 2 cups of water, quinoa, and salt to taste.
Step 2
Bring this mix to a boil on a high flame. Keep lowering the heat every now and then and simmer. The quinoa should become translucent and soft. Fluff the quinoa using a fork after 10-15 minutes, and spread it on a baking sheet to cool it down to room temperature.
Step 3
Along with olive oil, coriander, cumin, paprika, and salt to taste, squeeze the lemon juice into a bowl. In some vinegar, toss the quinoa, raisins, apricots, avocado, scallions, and almonds together in it. Add a little more salt and freshly ground pepper as per taste and serve it fresh.
Enjoy! 
Buy awesome Kashmiri Foods and Dry fruits from our online store.
Read our other blogs here:
Mir Saeid is the Growth Hacker of Kashmirica, a brand that is poised to 'Bring Exclusives from Kashmir to You'. An enthusiastic cultural entrepreneur, he is driven by a passion to bring about a social impact. He has a Masters in International Business from the University of Bedfordshire and has worked in leading Marketing positions at various SMEs and Startups for 8+ years.
Intrigued by the crafts of his birthplace,  he decided to bring the art on the Global Connoisseur through the internet. A polyglot who speaks English, Arabic, Urdu & Koshur, Mir loves traveling, reading, writing, and spending time on the cricket field – a passion rekindled just recently.