You can transform an ordinary space into an extraordinary one simply by installing decorative wall beadings. Add to it a splash of a new color, some texture, and create an awesome character in your otherwise simple bedroom.
Wall beadings are generally created by materials such as wood, MDF, glass, vinyl, fabric, PVC, and so on. In the modern day, the number of synthetic materials that give a natural feel are numerous. The wall panels become a focal point once installed on the wall behind the headboard of the bed.
That makes things interesting, doesn't it.
Keep reading if you need some beading wall panel ideas to enhance your space 🙂
Wall Beading Ideas to Give Your Room an Instant Lift
1. You can install a panel consisting of a grid of square wooden panels which start from the wall behind the bed and continue through the ceiling. A decorative motif in darker wood will suit a light background wall in a neutral tone.
2. A combination of flat and rectangular blocks of wood will enhance the texture and create a 3D effect on this mundane and unusual wall panel.
3. A wooden bed with side tables neatly tucked will give a clean and sophisticated look.  They can be in honey-toned wood while the other walls or the ceiling can be in a neutral shade like white or grey. The result will be a lit-up and serene space.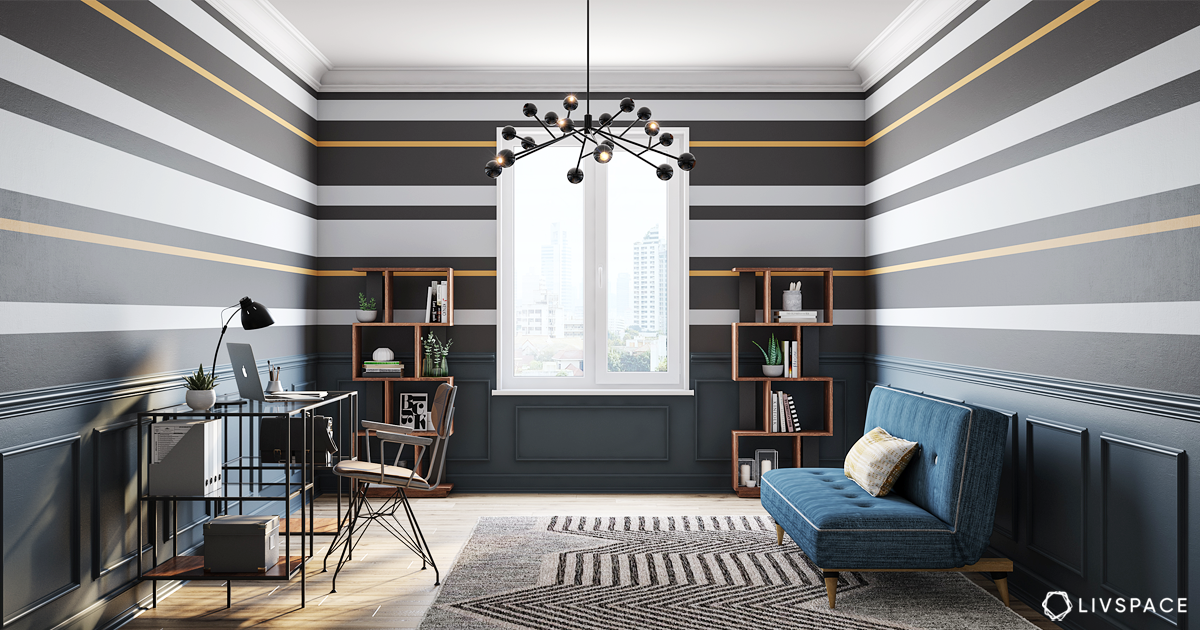 4. For a minimalist bedroom, horizontal panels of wood can cover all the walls, the grooves between the slats will bring out the pattern. Wood complements the warm lighting and creates an overall warm ambiance.
5. Sleek rectangular cutouts in the wooden beading wall panel and ceiling can take the design to a next level. Exposed brickwork can also act as an add-on and enhance the space beautifully.
6. In your bedroom, a large wooden panel that has some elaborate floral carving will form a great backdrop to the four-poster bed. The wall paneling will add an artistic expression to the overall essence of the room.
7. For this idea, you'll need to incorporate a Mughal-style arch to frame the rich velvet headboard and serve as a great focal point. It makes an impact and comes off as a statement and regal luxury. 
8. 3D wall panels create a dramatic effect. This pattern plays with light and casts irregular shadows and adds depth to your room. Something to look for!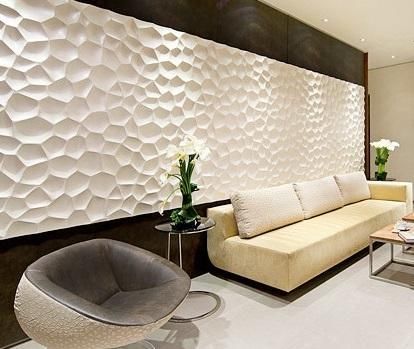 9. Patterned upholstered panels demarcate the headboard and beige panels are the best to look for because they give coziness to the space.
10. For this idea, what you can do is use wooden beading panel that frames a small section of the wall and continues onto the ceiling as a tray light. Ethnic Indian motifs can decorate the rest of the wall and are painted with a lasting finish.
11. You can install backlit translucent sheets and their glow will translate throughout the room, and raise the quotient of the room.
12. Wooden jalis with vertical grooves in the plain beading panels of wood and horizontal beading, all contribute to creating an exquisite composition. Recessed lighting will further enhance the space.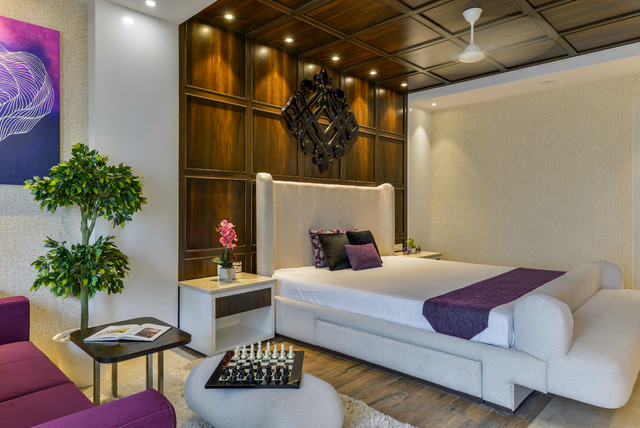 13. The veneer is sectioned into triangles that create groove lines within the frame of the wall panel. To create a unique geometric pattern, dark veneer panels are pasted on the lighter ones.
14. In a minimalist room, the leatherette wall beading panel in red will not only work as a soft headboard but also add softness to the room.
15. Niches in the wall panel will add function and design, which hold decorative accessories or showpieces.
16. Headboard infuses a dramatic look when used for back lighting the decorative wooden wall. 
17. You can install a paneling design that has an antique-finish mirror that also connects the headboard to the ceiling and doubles the space visually.
18. Angular cut-outs within the wall paneling can incorporate recessed LED lighting. It highlights the base surface of the panel against the wall and gives an overall dynamic look.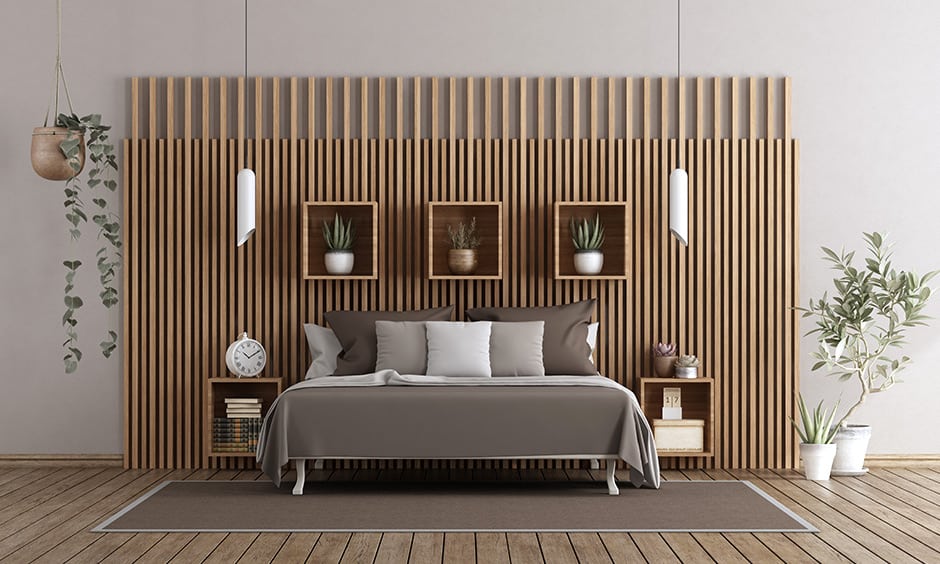 19. Horizontal and vertical veins of the veneer will establish a pattern on the wall panel which can function as a headboard and creates an accent feature for a neutral-toned room.
20. The wall against the headboard is paneled with small pieces of mirrors placed at random angles which create a stunning 3D effect. These multiple mirrors will add depth and space to make a fascinating installation.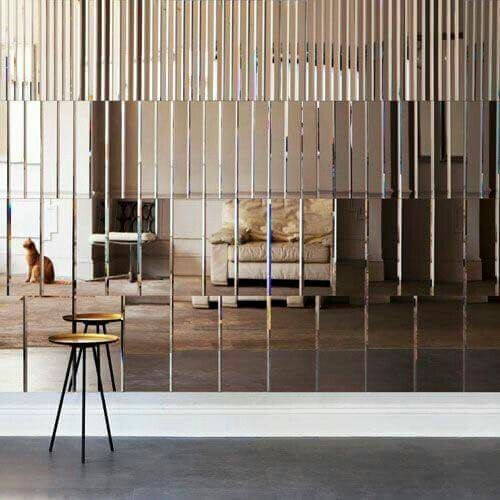 21. A deceptively plain bedroom can turn into eye candy once layered. The wooden wall paneling cum headboard is offset with textured leatherette grey panels, while the white ceiling will complete the look.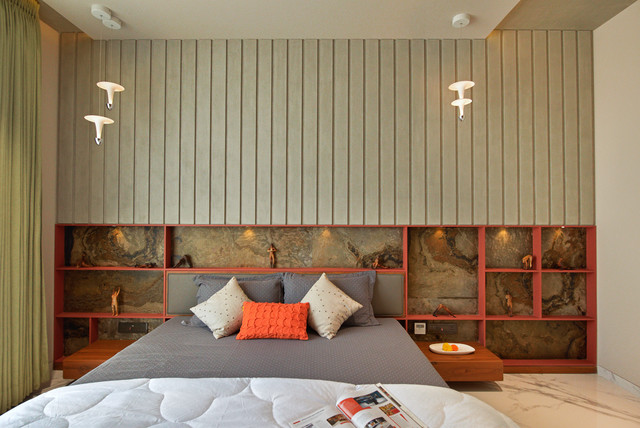 22. A rectangular panel is highlighted with spotlights and positioned within the veneer panel in a way to aligns with the bed.
23. To create an industrial-themed bedroom, use distressed finish wall panels combined with a navy blue headboard and industrial-style pendant lamps.
24. A basic vertical grooved wall panel in grey or any cool shade will look chic. You can pair it with a casual arrangement of stone-backed niches in warm tones.
25. A patterned pale blue matte finish wall panel contrasts well with a glossier version of a similar shade for the wardrobe. It can be kept a few inches away from the veneered wall for back lighting it. 
Which Wall Beading Idea are you Going to Explore?
So, we come to an end on the top wall beading ideas that you can explore. And, let me ask you quickly. Which idea did you like the most and why? Let me know in the comments.
Read Similar Blogs:
Buy the finest quality of decor from Kashmir such as Paper Mache, Wall Hangings and Rugs & Carpets.
Mir Saeid is the Growth Hacker of Kashmirica, a brand that is poised to 'Bring Exclusives from Kashmir to You'. An enthusiastic cultural entrepreneur, he is driven by a passion to bring about a social impact. He has a Masters in International Business from the University of Bedfordshire and has worked in leading Marketing positions at various SMEs and Startups for 8+ years.
Intrigued by the crafts of his birthplace,  he decided to bring the art on the Global Connoisseur through the internet. A polyglot who speaks English, Arabic, Urdu & Koshur, Mir loves traveling, reading, writing, and spending time on the cricket field – a passion rekindled just recently.